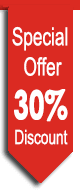 Branches
Established in the year 2004, Hi-Tech, today, manages 6 centers in Delhi/NCR based in Karol Bagh, Peera Garhi, Ashram, Tilak Nagar, Badarpur, Khanpur. Owing to our quality training in mobile, laptop and computer hardware and networking, we have successfully We have trained thousands of students in mobile and laptop/pc engineering from these centers. Further, all our centers adhere to the norms and guidelines provided to them. We focus on imparting the best technical training rather than acquiring more and more profit.
Benefits of joining Hi-Tech branches :
Advance training
Facility for practical labs, software and tracing labs
Only trained instructors in all branches
Frequent quality audits of all centers
100% focus on student welfare
KAROL BAGH BRANCH
: Building No.23B, Third Floor Near Karol Bagh Metro Station,opp- Metro Pilar No.-114, Pusa Road New Delhi-110005.
: 9212 577 577, 9212-411-411
PEERA GARHI BRANCH
: 487/6, Main Peera Garhi Chowk, Opp. Land Mark, Main Rohtak Road, Delhi-110087
: 9212 577 577, 9212-411-411
TILAK NAGAR BRANCH
: 16/4, 1st Floor, Double Story, Prem Nagar, Gate No.4, Tilak Nagar, Delhi-110058
: 9212 577 577, 9212-411-411
ASHRAM CHOWK BRANCH
: 93, Hari Nagar Ashram, Mathura Road, Near Petrol Pump, New Delhi-110014
: 9212 577 577, 9212-411-411
KHANPUR BRANCH
: 215, Khanpur, Above Punjab National Bank, Main Mehrauli, Khan Pur, New Delhi-110062
: 9212 577 577, 9212-411-411
BADARPUR BRANCH
: O-67, 2nd Floor, Laxmi Market, Badarpur Main Chowk, Main Mathura Road, Delhi-110044
: 9212 577 577, 9212-411-411