IT'S TIME TO TAKE THE FIRST STEP TOWARDS YOUR DREAM CAREER !
Hitech Mobile Phone & Laptop Repairing Course
Laptop and mobile becomes an important part of our life mostly people using laptop and mobile in their daily work. With the increasing uses of this devices problem also increase. Due to costly equipments people want to repair that. So it's huge recruitment coming for Laptop mobile repairing engineer in upcoming time. So this is the right time to join laptop repairing course.
Why Join Hi-Tech Institute ?
HI-Tech institute is the well recognized laptop repairing institute in Delhi from last 11 years. We have design our course considering the need of this time. We provide maximum particle classes to our students. We have started 'Business Support-Advantage' and "programs Placement Support-Advantage' to provide placement and business opportunities to our students.
Mobile Repairing Training
History of Mobile Phones
CDMA & GSM Generation
Structure of mobile phone
Frequency & Channels Infrared
GPRS, Bluetooth, WIFI SIM
Mobile Phone Assembly & Disassembly
Electronic Components Overview
Chip Level Soldering & De-soldering
Laptop Hardware Card Level
Laptop Basic
Partitioning, Formatting
Every Window Installation
Driver Installation
Application Installation
Laptop assembly & Disassembly
Troubleshooting (Card Level)
Every Part of Laptop
About Our Institute !
40 Lacs Vacancies
India's No.1 Institute
Easy Installments
Life Time Support
100% Job Assistance
Experienced Faculty
12 Years Experience
ISO 9001:2008 Certified
Students Testimonials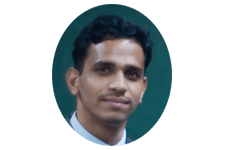 My name is Mohammad Joaher Hussain. I did HAMT (Hi Tech Advance Mobile Technology) Course from from Peera Garhi. I did not face any difficulty while learning.I was told each and everything in the subject with professional attitude. Today, I am a successful Mobile Engineer and feel glad about it. I would suggest all my friends to take-up this advance course for a better future. Moh. Joaher Hussain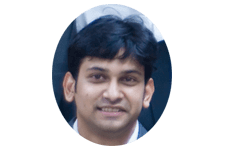 I did HAMT course from the Badarpur branch of HI Tech Institute. I found all the faculty members very helpful and supportive. I enjoyed my theory & practical classes and thankful to my instructors and faculties. Also, I would like to congratulate the MD of Hi-Tech for initiating this institute.
Ishwar Singh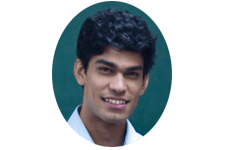 I watched the advertisement of Hi –Tech Institute on my TV and got impressed. I decided to take admission in the Hi Tech Laptop Technology Course. I joined in the nearby center situated at Badarpur and got trained in repairing laptops. As soon as I completed the course I started getting job offers from reputed companies. I am very happy with my decision of joining Hi-Tech.
Afroj Khan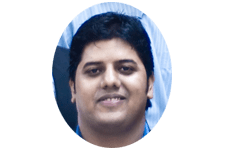 I have completed HECHT (HI-Tech Expert of Computer Hardware Technology) Course recently from reputed Hi-Tech institute. It was a 3 month duration course in which I was told everything about desktop, hardware and software fundamentals. I learnt how to fix or repair computers without any difficulty. Today, I am earning 20,000 rupees per month and will always be thankful for this institute.
Pramod Kumar